my name is caroline. i'm form belgium x I love watching series and movies.
users online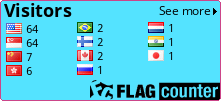 Ask me anything <3
Submit
mei 22, 2013
mei 21, 2013
Leo wants some coffee

dayum leo need his coffee
(via leobsession)
mei 19, 2013
(Bron: arabela25, via alessandrahautumn)
mei 18, 2013
i love eurovision because america is left out and its our own little thing
(via secretcave)
mei 12, 2013
(Bron: weheartit.com, via advantage-miss-ivanovic)
mei 12, 2013
Always remember that you are not worthless, organs are extremely expensive on the black market
(via secretcave)
mei 11, 2013
(via studying-hard)
mei 9, 2013
(Bron: te4cup, via xbeautifuldirtyrich)
mei 9, 2013
(via thenlovecompletesme1213)
mei 8, 2013
mei 8, 2013
i hate seeing people my age who've got their life together already like what the fuck
(via doityourstyles)
mei 4, 2013
mei 4, 2013
I just want to be the perfect mix of Kate Middleton, Charlotte York, Audrey Hepburn, Blair Waldorf, Elle Woods and a Disney Princess.
(via thenlovecompletesme1213)
mei 4, 2013
Chimamanda Ngozi Adichie, Half of a Yellow Sun
(via zwadderich)
mei 3, 2013
(Bron: girls-preoccupations)
It's March and there's a freaking snow storm going on in our country

I'm expected to be in class in an hour. I wonder if I'll make it on time. I'm in...

Ik hebbet zo gehad met den NMBS klootzakken godverdekke.. Geen enkele trein rijdt

the blood giving was a succes! HOORAY!

I'm really proud of myself :)

I passed all my exams god it's a miracle! so happy!

shit's about to go down

3 weeks filled with exams, let's do this

Being a Belgian student around this time of year is so much hell :(

Although I had the most lovely time with my family, I was so tired at midnight...